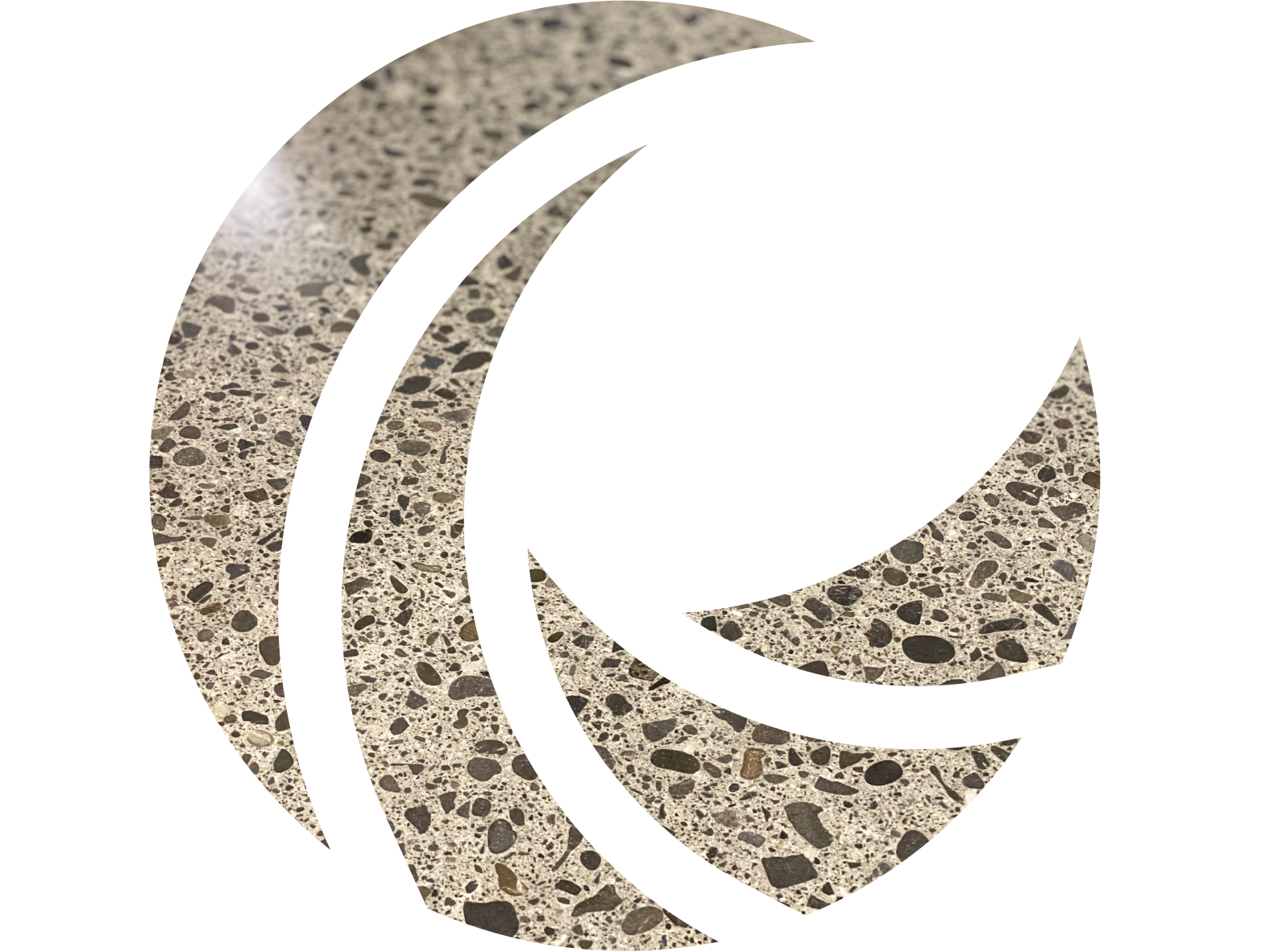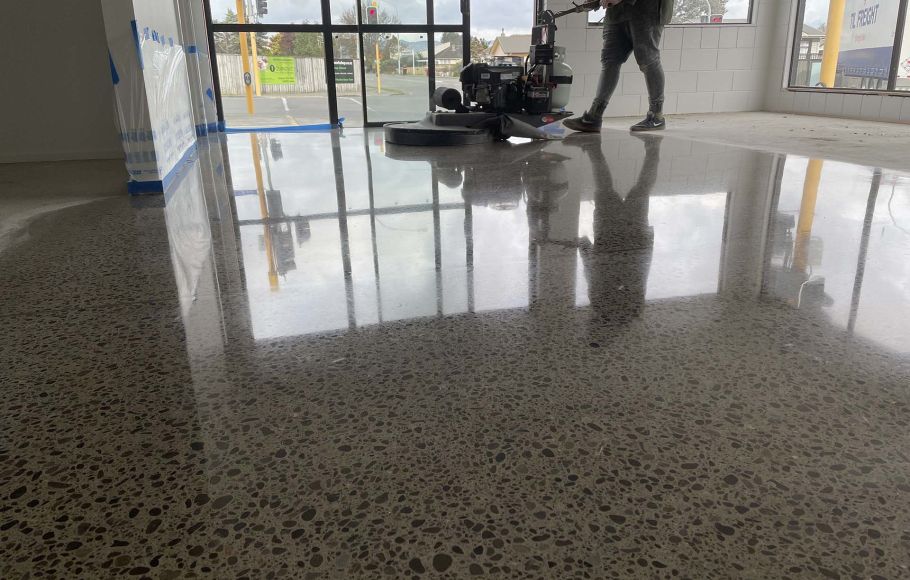 From small Residential to large commercial and industrial spaces
GPC concrete solutions is Manawatu's most dedicated Professional concrete floor grinding and polishing company. At GPC concrete we offer a range of professional concrete floor polishing and concrete grinding services to homes and businesses across the central and lower north island.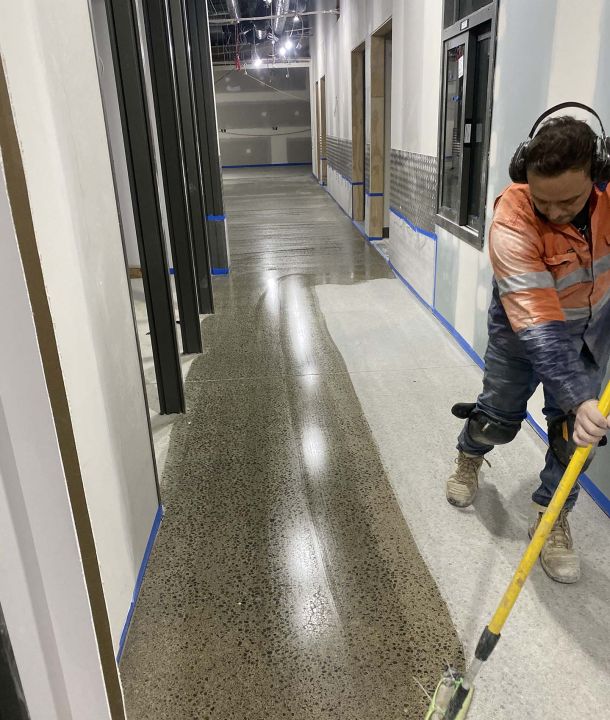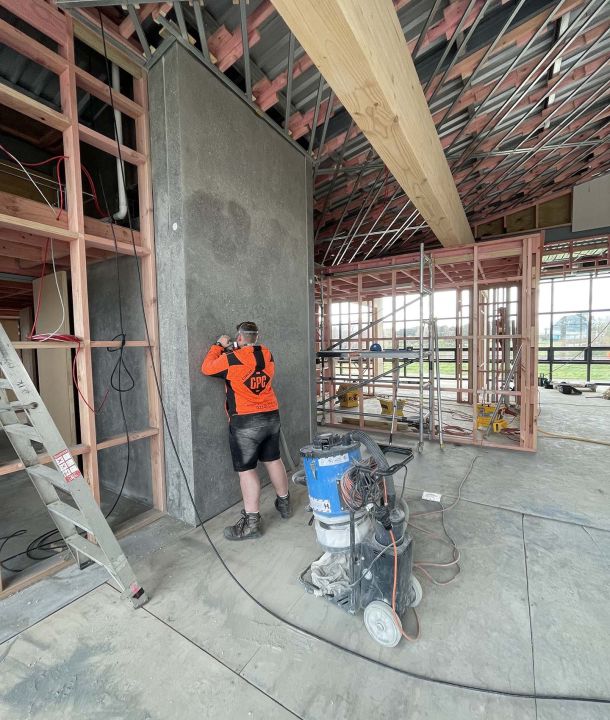 Our services include mechanically polished concrete such as the HTC-Superfloor system, grinding and sealing concrete finishes, non-slip surfaces and coatings, surface rectification and repair. Driveways and patios, bush hammering and coatings removals

Using state-of-the-art grinding and polishing machines, we can restore tired and worn out concrete floors, resurface damaged concrete and bring just about any concrete surface to a high shine.

All of our processes are relatively dust free with an emphasis on safety and eco-friendly processes and materials. Our premium finishes will result in a tough, permanent finish that requires very little in the way of maintenance and can be expected to last decades, even with the heaviest commercial traffic usage.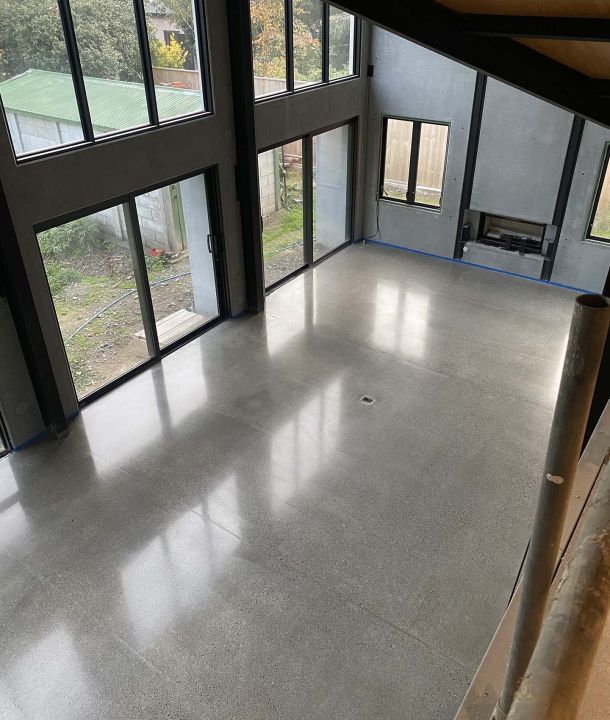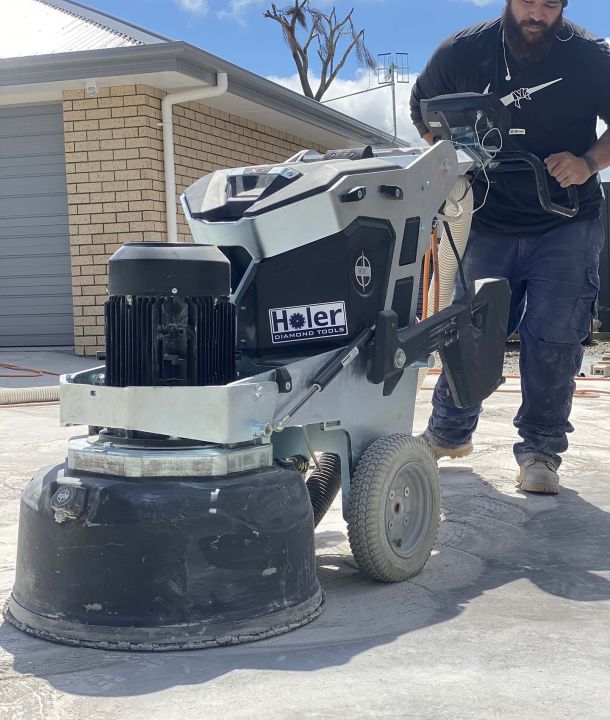 Our Team has years of experience providing professional residential and commercial concrete polishing, sealing, grinding and resurfacing services

We have provided concrete polishing and concrete grinding across New Zealand for a range of businesses including pubs and cafes, warehouses, car parks, offices, healthcare facilities, manufacturing facilities and more. If you want polished concrete floors anywhere in New Zealand, talk to our friendly team today.
What We Do
Services
All residential, commercial and industrial applications
Concrete polishing
Multiple different types of finishes and looks, new build or existing slabs low to high gloss options.
Simply put, polishing concrete is similar to sanding wood. Heavy-duty HTC polishing machines equipped with progressively finer grits of diamond-impregnated segments or disks (akin to sandpaper) are used to gradually grind down surfaces to the desired degree of shine and smoothness whilst using the certified chemicals and processes, we have a massive range of polished concrete finishes from heavy grinds/ maximum stone exposure through to light grind and marble finishes
Concrete Grinding
Concrete grinding and floor prep - old and new floors alike require a slightly ground surface for new products to bind to, along with many other factors such as existing slabs having low or high spots, damaged areas from use or the placing process we can grind your floor flat and get it all ready for its next lease of life 
Coating and glue removals
Removal of coatings - Coating removals can be achieved through the use of specially designed diamond tooling for our HTC machines called PCD's, PCD shoes are specifically manufactured right here in NZ for our conditions and have incredible productivity for removing coatings of any and all sort from less than 1mm thick right up to 30mm in some cases. Following the removal process the floor can be further ground to achieve the finish you are aiming for.
Commercial floor Coatings
Our Team of specialist concrete polishers and applicators have a massive range of experience and knowledge in the commercial coatings industry, from decorative epoxy floors through to specially developed products for use in high traffic or high chemical use areas. There are always ample solutions for coating products and our team have the knowledge to provide you with the best solutions time and time again
Outdoor area grinding
Grinding for outdoor areas - there are many reasons one might want to grind an out door area, everything from aesthetics to functionality, Outdoor areas such as pool surrounds, driveways and patios can all be ground to achieve non-slip surfaces as well as have the beautiful exposed natural stone. With the options of clear or tinted sealers, decorative overlays and stencil inlays, the options for outdoor areas are endless. Had a new outdoor area poured that didn't quite achieve the look you wanted? We can grind and resurface your concrete to the look you want to achieve
Block honing
Concrete block honing is a process whereby we remove the material from the face of the block. Block honing exposes the small stones, giving a clean tidy uniform look. The block is then sealed to make it waterproof, this also adds to the domestic appearance. Create a unique aesthetic look with honed masonry with many options in different coloured blocks
Fire hearth and table polishing
Have an existing concrete fire hearth or concrete table? We can use the same process we use for our amazing HTC superfloors to make a beautiful feature piece for your home that will be durable and last a life time. For New builds if this is something you would like, please get in touch in during the design process so we can ensure all the bases are covered to ensure you get the results you want
Concrete repair
The process or repairing cracked concrete via injecting products into the cracks, depending on the reinforcing holding the concrete together, we can inject/ repair cracks in your concrete driveway, home or commercial use buildings in no time, excessively used concrete floors can wear down over time and become softer, we have a range of products to rejuvenate and repair your floors in all circumstances
Concrete driveways
If the option of a decorative overlay or a grind and seal option can't be achieved due to the concrete being too damaged or past repair, our team can remove and re-instate your entire driveway or patio like brand new again, from start to finish our team of dedicated concrete specialists can look after all your concrete needs.
Frequently Asked Questions
Find Answers to
Common Questions